Advanced Food Delivery App Development For Contactless Food Delivery By Keeping Social Distancing In Mind!
Some justifications as to why online food delivery applications are necessary:
There is an increased demand for food delivery app amid coronavirus pandemic. With food delivery app development to connect with larger audiences and earn huge profit.
Promote contactless payments with our on demand food delivery app development empowered with multiple payment options for customers to pay securely and faster online.
You can sustain your food business. Many businesses have shut down amid coronavirus. On demand food delivery app development has helped many from shutting down permanently.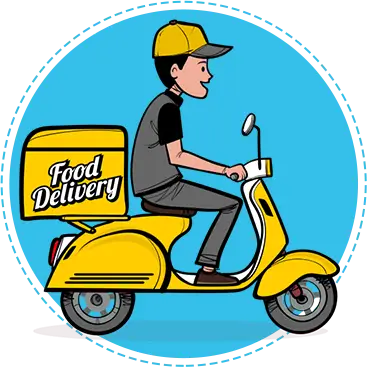 The food delivery industry has a bright future ahead and has the potential to flourish. You can grab this potential with an on demand food delivery app and take up your successful journey.
With Food delivery app development, you can get various analytical tools that you can use further to increase your returning visitors by implementing strong marketing strategies.
By making On demand food delivery application like ubereats, you can easily target the audience nearby and remain connected with them to stay up in the market for a long time.